Here is a little emo-ness for you today.
Lol. This is Pon and Zi. They are cute little emo characters created by Azuzephre (Jeff Thomas) from Deviantart. They hit a huge popularity boost a few years back with the online art community that is DA, and have since blown into the mainstream. There are a horde of sites dedicated to Pon and Zi and their cartoons can be found all over the internet. I've left you a bunch of links, so enjoy and keep reading.

I have a new project that I may or may not have mentioned to all webdom. It's my crazy new Halloween scarf!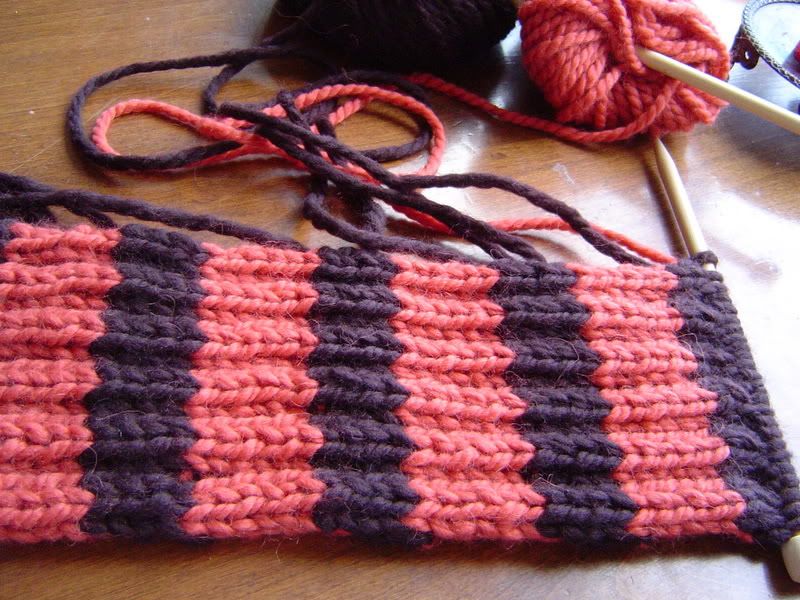 It's simple, yes, but oh so much fun. It's what I've put into the "grunge" pile to work on at knitting group or whenever I'm doing something that takes a bit more concetration than I can devote to my current UFO. I'm using the orange merino/alpaca blend yarn that I won from A Knitted Peace, and the chocolate highlander wool that I later went back to purchase from AKP.
And that concludes my quickie post on current projects! I'm so efficient.