Wow! I'm still excited and I've already been to bed and back! Last night was the first actual rock concert I've ever been to, complete with an amazing light system and phenomenal speaker system. And what concert was I at?
Daughtry
!!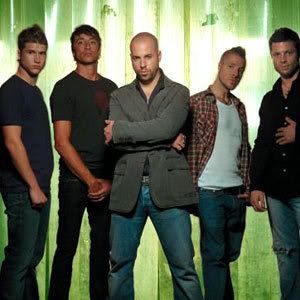 It was held at the
Colorado State Fair
in the events center and the festivities began at the early hour of eight pm. It was a massive setup. Not as big, I'm sure, as others, but by far the biggest I've ever been to. I've no idea how many people were actually there, but it was enough to fill the place up almost completely. It was an awesome crowd that sat there through an hour and a half of opening artist
Day of Fire
. I was no big fan, but their songs weren't bad. After the screaming headbanger music and a surprise appearance by
Chris Daughtry
, the lights came up and it was a rough half hour 'til the lights came back down and everybody pulled out their cell phones to catch the first appearances. The lights flared on revealing Daughtry's stage set with it's industrial back alley look, and the group walked on to a massive roar that rose from the crowd below. A little warm up, a little "we love you Colorado" and we settled into the concert that slowly built up this amazing energy. It was contagious. We knew the minute the drummer tore off his t-shirt, the music reached a frenzied crescendo, and Chris Daughtry pulled open his shirt that the party had truly begun!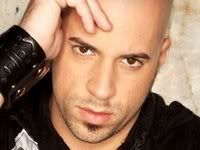 From that point on it was one song after another of
Daughtry's
amazing talent and Chris' amazing voice. He is so much better in concert than any of his songs played in any car or on any stereo could ever let on. His voice has a real, masculine power that sucks you in and then blows you away on a wind of energy that is like flying out of yourself! The band members that back him up through it all have talent that is coveted and envied greatly as far as I am concerned. They complement his style and ability excellently. Chris' stage presence is a winning piece, too. He walks the stage reaching for his fans hands, not missing a beat or step in the whole song, and manages to put real emotion into his performance that makes you want to really feel what he feels. It was an amazing experience I can't wait to repeat!
There were, of course photos taken and video snapped, so I'll post all of that to the blog when I get it (Joanna has it). Check out all the stuff I've linked to below for Daughtry. It's so worth it. If you haven't heard these guys... SHAME!!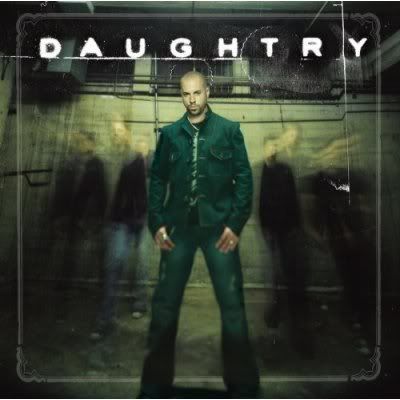 Daughtry Home
Daughtry Music Video- "It's Not Over"
Daughtry Playlist
(opens new window)