Emma's Daughter Designs
is a well established, Wyoming-based company specializing in knitting design and patterns and set in the wind-swept plains of, surprise, Wyoming. It's owner, founder, top designer, and general head honcho is none other than the lovely Bev Warner, or,
as I like to call her, my adopted mom.
Mad props to her! And yes, I am buttering up said fabulous designer, simply because, as my adopted mom and a great artist, she is fully entitled to it! She has also been one of my biggest supporters and helped me in so many ways I can't count. Truly a great mom! This paragraph has the potential to be much longer, but on to company and its products.


The name is a tribute to Bev's mother and carries with it all the love you would expect from a company built around such devotion. A portion of the proceeds pulled in by EDD go to support a charity (and I apologize for the lack of accurate info) supporting women with, I believe, breast cancer*. There is some serious blood, sweat, and tears that have gone into the whole process of owning this company, though I can definitely say that the end results are fully enjoyable and rewarding.
*Note: I will be sure to update this entry when I have a to this charity.
Bev's designs have shown up alongside other great designer's on sites like
J. Knits
, a company specializing in "creative hand-dyed yarns" on top of their patterns. Just on a side note, also check out
Julie's of J. Knits blog
. Other sites include
Knit Picks
where EDD's
Amhra'n Gra' Sweater
is featured, and
The Knitting Vault
with it's own collection of EDDesigns. Below are some pictures of Bev's finished products, most notably the
Amhra'n Gra' Sweater
which graced the cover of a popular knitting magazine (apologize again, will update). Enjoy the eye candy!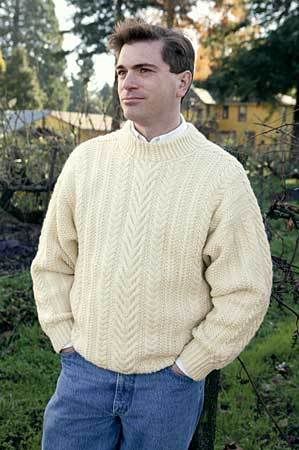 "Farmer's Wife" and "Yoga Socks"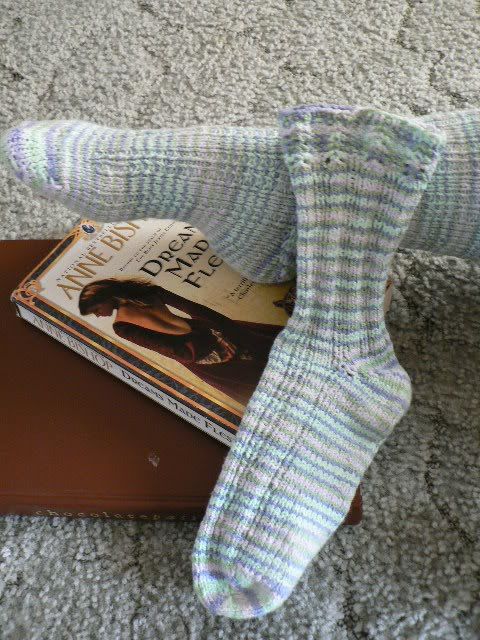 "Day Dreaming"

"A Cold Day In *Miami"

Attention Knitters!!
Bev is also on the lookout for test knitters for some of EDD's new patterns. Anyone looking for a fun and unique knitting challenge should visit her blog entry
Patterns by Emma's Daughter Designs
. She will supply the yarn and a pattern as well as provide a free copy for you when the pattern is published! All interested best move along and check it out.